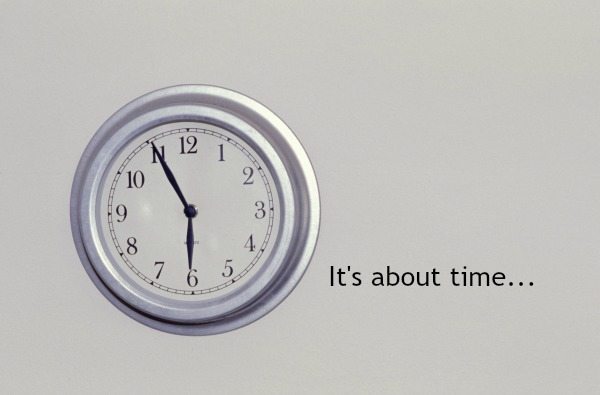 It's really about time.
We know your time is valuable.
You don't have time for back and neck pain.
It's about time you found chiropractors who understand.
Here are 5 ways we can help you get faster relief for your back and neck pain!
---
1. We offer same-day appointments for new chiropractic patients. Furthermore, there is no appointment needed for any necessary follow-up chiropractic care.
2. Our treatment plans take fewer visits and less time when compared to physical therapy, and even other chiropractic methods. An average Activator Method chiropractic treatment session at our facility takes 5-15 minutes, instead of 50-60 minutes. And, our treatment  plans are generally only 2-3 weeks in length.
3. In particular, our average number of chiropractic treatment sessions per episode is five (5), compared to the national average of eight (8). [OptumHealth, 2015]
4. We provide ALL the care and ONLY the care known to be effective. This means our patients are discharged when they feel better and are stable. We call it "treat-and-release," and our patients (as well as their medical doctors) appreciate our no nonsense approach to chiropractic care.
5. If we can help you, we will let you know. If we can't help you, we will let you know that too – and, we'll help you determine what your next step should be to solve your problem.
No matter what else you may be doing to deal with your lower back pain, the drug-free, noninvasive healing solutions we provide can really help you get back FASTER to what matters most. Call 330-877-3177 today!