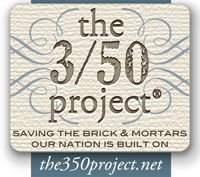 In March of 2009, on the heels of a week filled with particularly dire media headlines, Minneapolis, Minnesota based retail consultant Cinda Baxter wrote a blog post titled Save the Economy Three Stores at a Time in hopes of inspiring small business owners to unite under a single banner with the common goal of reigniting local consumer spending. The result was the birth of the 3/50 Project.
The Project's tag line, Saving the Brick and Mortars Our Nation is Built On refers to its sole purpose—retention of locally owned, independent businesses, whose dollars provide a large portion of annual revenue critical to funding public resources and services
What I love about the 3/50 Project is that it has a simple, consumer-friendly message. Unlike traditional "Buy Local" campaigns, the 3/50 Project  is something both retail and service businesses can rally around with the common goal of reigniting local consumer spending. And, by focusing consumers on only three businesses and $50, the Project message is simple, personal and achievable—without being exclusionary, political, or protectionist.
Consumers are asked to think of three businesses they would miss if they disappeared, then return to those businesses, with a reminder that those transactions are what keeps the doors open.
The number 50 ties to the fact that if just half the employed U.S. population dedicated $50 of their current monthly spending to locally owned independent businesses, more than $42.6 billion of revenue would be generated annually.
The 3/50 Project message explains that for every $100 spent in local, independent brick and mortar businesses, more than $68 returns to the local economy; when spent in a big box or chain, the amount drops to only $43. Spend it online, and unless you live in exactly the same community as the e-tailer, nothing comes home.
During the month of March, we are doing a 3/50 Window Display as our way of drawing attention to both the 3/50 Project and other locally-owned independents in Lake Township.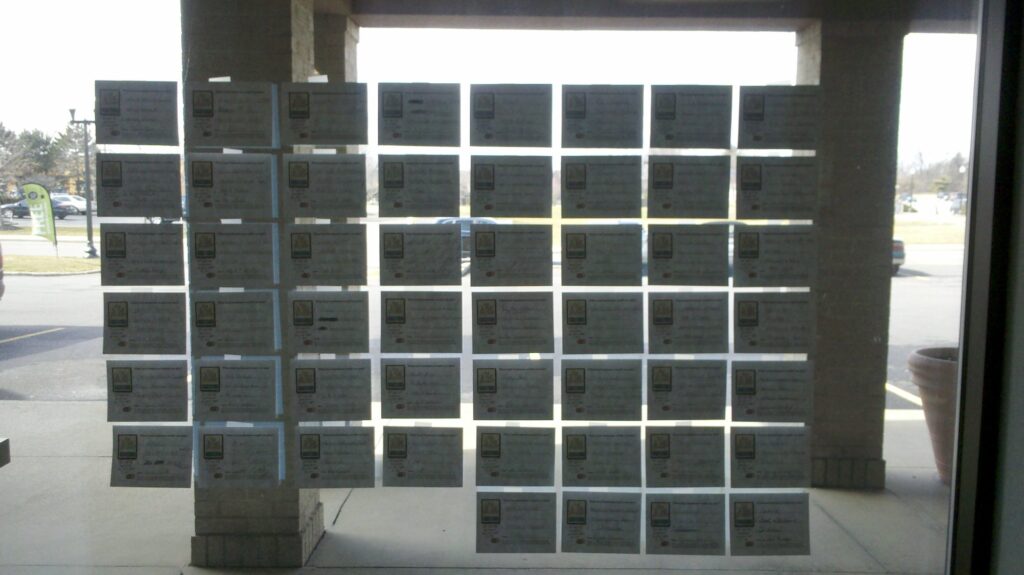 When you visit our facility during the month of March, you are invited to write on a post card three locally-owned brick & mortar businesses you would miss if they closed. We'll post your card in the window with all the other cards and you'll be entered to win one of three $50 gift certificates to be given away in a drawing on March 30, 2012.
Stop by, and do your part to save the brick and mortars our nation is built on. And, don't worry, we have a lot of window space! :-)