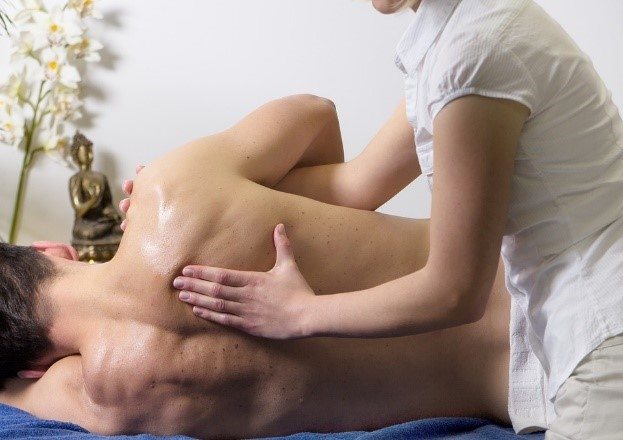 About five years ago, a Consumer Reports survey of more than 34,000 readers asked them to rate the effectiveness of conventional and complementary treatments for their two biggest problems over the prior two years. Specifically, the readers told Consumer Reports whether these treatments helped a lot, helped some, helped a little, or were no help at all. The survey revealed that many people have tried complementary and alternative medicine, and more and more medical doctors recommend it.
Readers gave the highest marks to "hands-on" treatments, which worked better than conventional treatments for conditions such as back pain and arthritis. Chiropractic care was ranked ahead of all conventional treatments, including prescription drugs, by readers with back pain. Deep-tissue massage was found to be especially effective in osteoarthritis and fibromyalgia—specifically, for both conditions, more readers said deep-tissue massage "helped me feel much better" than any of the other treatment strategies. Interestingly, over-the-counter drugs finished last in both categories.
That Consumer Reports survey in 2005 was one of the key reasons I added massage therapy at Hartville Health & Wellness Centre later that year.
Massage Complements Chiropractic Care
I have found massage therapy is one of the best complements to chiropractic care.  Muscles are attached to bones and joints, so it is very important for muscles to be relaxed and not tensed up when undergoing an adjustment — massage therapy is very effective for relieving muscle tension. On the other hand, because every muscle in your body is controlled by a nerve, it is very important that the nerve going to the muscle has no interference — chiropractic care is very effective for reducing nerve interference at spinal joints.
Some Benefits of Massage with Chiropractic Care:
—Helps prepare the body for better chiropractic adjustments
—Increases the effectiveness of other treatments
—Relieves muscle tension and pain
—Helps prevent future pain and injuries
—Helps you better relax overall and be more receptive to adjustments
As a chiropractor, I highly recommend massage along with chiropractic care. That is why we have three massage therapists who work out of our facility. Or, if you have your own massage therapist already, consider getting a 30 minute massage session on the areas needed before your chiropractic adjustment.
Most insurance companies cover chiropractic care in some form, and many cover massage therapy as well when performed in a chiropractic setting.  In many cases you just pay your co-pay while other insurance plans will pay a percentage of the cost. Either way it is a good value for your health care dollar.
Why not consider taking advantage of massage along with your chiropractic care and improve your health?