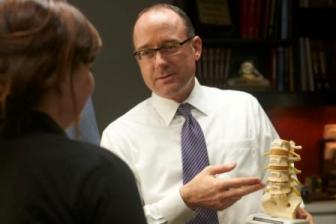 Your chiropractor would like to speak with you today…
The importance of your chiropractic Treatment Plan
There are several reasons why it is important for you to follow your Treatment Plan as recommended.
Getting adjustments regularly in the first week or so of a new Treatment Plan is especially important.
Depending on how long you waited to seek treatment, it can take days or even weeks to achieve the intended effect.
It may take some time for your body to adjust to better spinal balance.
Stopping your chiropractic care without first consulting with your chiropractor may negatively affect your progress.
As your chiropractor, I am here to discuss any questions about your care and provide direction on how to avoid a relapse.
Please call anytime if I can be of assistance. Or, click on the "Ask Dr. Weisel" link.