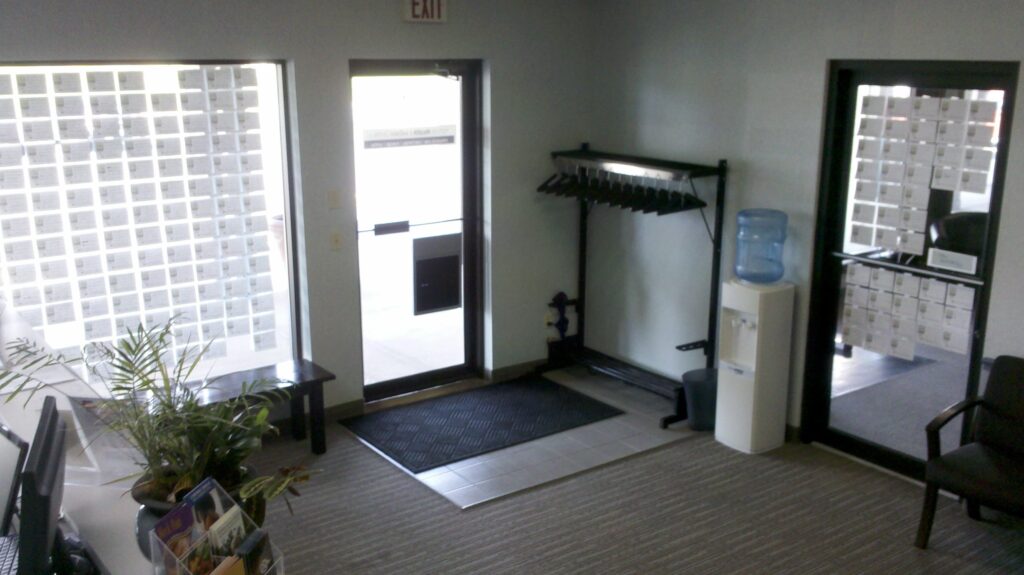 On November 10, 2011, Christa Kozy the president of my local Lake Township Chamber of Commerce hosted nationally known speaker Cinda Baxter to talk to local businesses about The 3/50 Project. At that event, we learned about how The 3/50 Project came to be, what its grown into today, and most importantly how we could use it to strengthen our own businesses.
On that day, I became a proud (and enthusiastic) supporter of The 3/50 Project. This is true, because it can be verified on my Facebook Timeline. :-)
One of the ideas Cinda Baxter presented was The 3/50 Project Window Display. The idea is to invite people who visit your business to write down on a postcard three locally-owned, independent businesses that they love and would not want to lose. Then display these postcards in your window, and have a contest.
So we did it. And, in just three weeks we had almost 200 postcards on display in our window.  Then at the end, we held a drawing and gave away three $50 gift certificates. It was a blast. And, we learned at least two things.
First, The 3/50 Project Window Display made people think about and ask the question: "What's an Independent?"
We used The 3/50 Project's definition of an Independent:
1. The majority of the business' ownership is private, by employees, the community, or an area cooperative, and is resident to the community in which it's based
2. The business operates out of a physical storefront or similar and is the only business residing at that specific doorway's address (not a kiosk, home based business, etc.)
3. The business relies solely on its unique name and reputation (ie, does not "wear" a regionally or nationally recognized brand name)
Second, if you are a local business owner (or work for one) listed below, we raised awareness for you and your business. You're welcome. We hope you do the same.
Bottom line, participating in The 3/50 Project Window Display helped our business and other local brick & mortar businesses at the same time. I think that's what they call a "win-win." Cinda Baxter is a good genius. We love her.
Here is the list of the local, independent businesses in Lake Township that our clients and patients love and do not want to lose:
Ashleigh Scott Salon
Beginnings Salon & Day Spa
Briana's Elite Dance Studio
Larry D. Bucher, DDS
Creative Learning Preschool
Dahlman's Carpet
Eaton Place
Excelerated Fitness & Pilates
Faded Velvet
Hartville Café & Coffee House
Hartville Chocolate Factory
Hartville Contractors Supply
Hartville Mercantile
The Hartville News
Hartville Sod Farm
Hartville Thrift Shoppe
Hartville Tire & Radiator
The Hartville Tool Exchange
Jim's Autocare
R Grocery Outlet
Ramsburg Insurance & Financial Services
Tim's Auto Services
Tri-County Medical Services
Twice Is Nice Consignments
Two E's in a Pod
Walden's Barber Shop
P.S. The top five vote getters were:
Hartville Health & Wellness Centre

Hartville Hardware

Hartville Kitchen

Hartville Chocolate Factory

Mi Casa Mexican Restaurant
So, who do you love and not want to lose?
CLICK HERE for The 3/50 Project Window Display Postcards