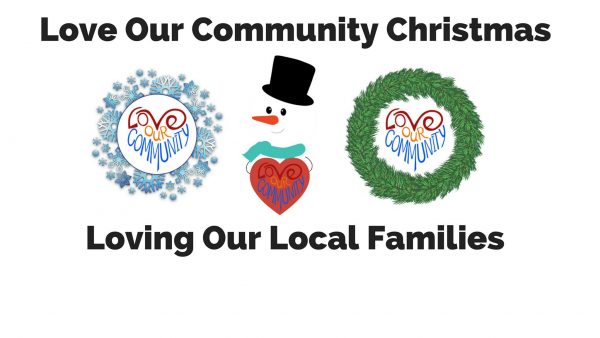 Support local families this Christmas by picking up a tag to purchase gifts for families in our community. We have tags available in our office with gifts ranging from under $20-up to $50+. The items needed are already listed on the tags and it is simple to get involved and make a difference.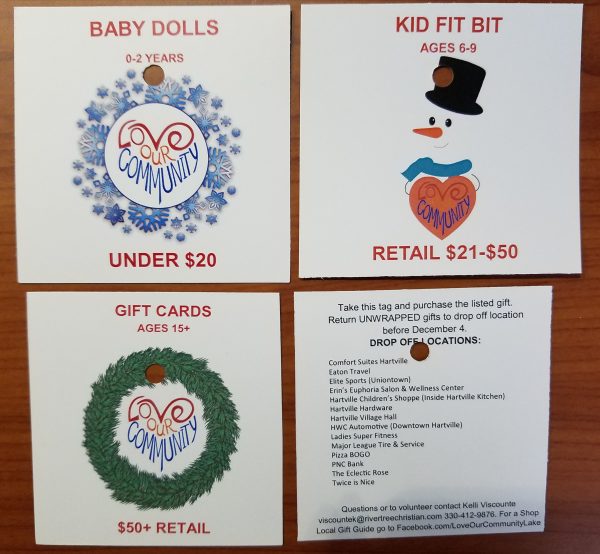 Families will be able to shop for Christmas gifts on Saturday, December 9 at a fraction of the cost. Families will be referred through lake township FISH and other community organizations. Gifts will be sold at discounted prices for up to 50 local families. Families will be able to purchase three gifts (one from each price range) and will also receive some essential winter items.
If you are looking for other ways to get involved you are welcome to give a gift or financial donation, or volunteer on shopping day or at the event. Support our local businesses this holiday season as well as the individuals in our community! Contact Kelli Viscounte at 330-412-9876 with any questions.  We are so excited to be a part of this great cause!