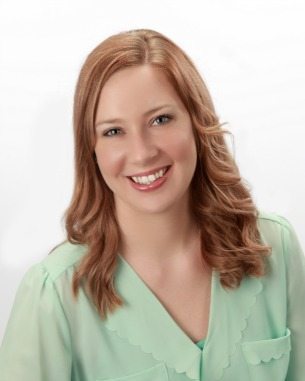 My name is Dr. Lauren Winarski, but you can call me Dr. Lauren. I am a chiropractic physician, and I am happy to announce that I am joining the staff at Hartville Health & Wellness Centre.
I was born and raised in Erie, PA. I began getting adjustments when I was just twelve years old, because I had some lower back issues while dancing and playing sports. My love of sports led me to pursue a degree in Athletic Training and Sports Medicine. While in college, I worked at a local chiropractic clinic. I saw many lives being changed through chiropractic care (myself included), and was inspired to continue my education to become a doctor of chiropractic. I received my chiropractic degree in 2014 from Palmer College of Chiropractic located in Port Orange, Florida.
Upon my graduation, my husband's job transferred him to NE Ohio. I found a position as an associate doctor at a chiropractic office in Fairlawn.  During my time there, I oversaw all patient care and in 2016, I was featured in an article on the Akron Ohio Mom's website. I was excited when an opportunity became available here in the community where I live with my husband, Matt and my daughter, Charlie, to do what I love–helping others through chiropractic care, fitness, and nutrition.
I strive to provide patients the best care using the safest, gentlest techniques available. My goal is to use a patient-centered approach to get individuals back to the activities they love to do as quickly as possible. Like Dr. Weisel, I use the Activator Method as my primary technique. The Activator is a small, handheld instrument that utilizes low force to correct misalignment in a joint or remove restriction in an area of the spine or extremities.
I also use the Webster technique. Webster is a specific chiropractic analysis and adjustment designed to help balance the pelvis. It is used with pregnant women to help prepare the body for the natural birth process to create easier and safer deliveries for both mother and baby. It also helps to alleviate pain and pressure associated with the changes that the body encounters during pregnancy.
My office hours will be as follows:



Monday: 10am-12pm, 2pm-6pm



Wednesday: 9am-12pm, 1pm-5pm



Thursday: 10am-12pm, 2pm-6pm



Friday: 9am-12pm, 1pm-5pm
I cannot wait to meet you and help you, and your family with your health needs. I will be accepting new patients starting July, 2017. Call 330.877.3177 to schedule an appointment today!