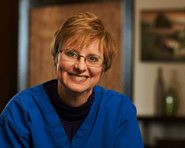 Please join us for a Retirement Open-House for Mary
After 23 years of practice in Hartville and the surrounding area, massage therapist Mary Thornton is retiring as of January 30, 2015. We have enjoyed having Mary at our facility these last 4 years. She is a great massage therapist, and we will miss her.
Stop by on January 29, 2015 from 5:00pm-7:00pm to wish Mary a happy and wonderful retirement.