Cold laser treatment is a non-invasive method to help reduce acute and chronic pain. This treatment is FDA-cleared and enables patients to have an alternative to drugs and surgery. Laser treatments take just minutes depending on the condition being treated. The treatment must be administered directly to the skin for better efficacy. You feel a soothing warmth as the therapy is administered.
Patients generally see results after 2 to 5 treatments. Our doctor will develop a treatment plan that is optimal for your condition. Multi Radiance Medical laser technology has been used safely and effectively among a wide range of patient populations for over 5 years in the US, and for over 20 years in other countries in physical therapy, orthopedics, outpatient clinics, and elite athletics, where the MR4 Laser is the "equipment of choice" for numerous national, professional and collegiate athletes and teams worldwide.
Facts about FDA-Approved Treatment Available in the Hartville, Uniontown, Green, North Canton and Mogadore Areas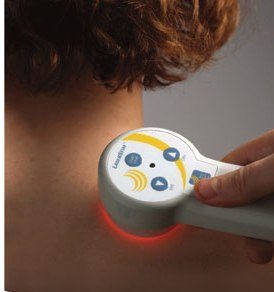 Drug-free
No Side-Effects or Pain
Very Safe and Effective
Alternative to Analgesics and NSAID's

Learn More About How Laser Therapy Works
Conditions Treated
Laser Therapy has been successful in treating post-surgical pain and many acute and chronic conditions, including:
Back and Neck Pain
Disc Herniation
Migraine Headaches
Sciatic Leg Pain
Myofascial Pain Syndrome
Carpal Tunnel Syndrome
Tennis Elbow / Epicondylitis
Shoulder Pain
Rotator Cuff Pain
Chronic Knee Pain
Plantar Fasciitis
Sprain / Strain Injuries
Achilles Tendinitis
Shingles Pain
TMD/TMJ Syndrome
How Does Multi Radiance Medical® Super-Pulsed Laser Therapy Work?